France is a gastronomic country. With many starred chefs and renowned restaurants, France amazes the taste buds of all the strange. The most chic restaurants are based in Paris, the city of
luxury and romance. That's why we've put together a list of the most chic restaurants in this beautiful city. The Michelin guide has listed 435 gastronomic restaurants in Paris.
Please note: prices differ according to your dish and drinks that are not included inside.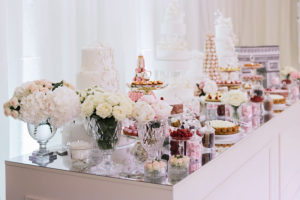 A great classic if you decide to travel around the city and discover the most fantastic nooks and crannies, heading for the Eiffel Tower and its great gastronomic restaurant located more than 300 metres high. A meal worthy of the monument awaits you from this height. You will have a breathtaking view of the city of Paris. The great starred chef Frédéric Anton, will serve you delicious dishes.
Price: the price of the menus varies and starts from 90 €. (lunch menu)
As the name says, the tower is high up. As for the Jules Vernes, this restaurant allows you to have a magnificent view on the roofs of Paris and some monuments like the Notre Dame de Paris cathedral. A gastronomic cuisine based on seafood, meat and fish will be proposed to you by the chef.
Price: the price of the dishes starts from 60 € (for an à la carte dish).
3. L'Epicure
After a long walk in the rue Saint-Honoré, an atypical restaurant awaits you soon. With its originality of outside due to its garden of more than 1000 m2, you will attend a dish tasting with a Parisian touch. Its starred chef Eric Fréchon cooks dishes based on fish, meat and vegetables, in a plate composition that is very much his own and very design.
Price: the price of a dish starts from 130 € (lunch menu)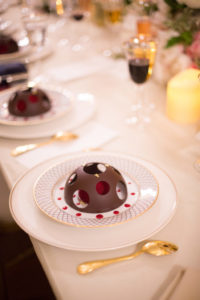 4. The Murder
Its interior design emphasizes the Parisian side as well as the royal castle side. Located opposite the Jardin des Tuileries, Alain Ducasse makes his customers discover a kitchen with essentials. It's a rather simple kitchen that seems quite raw. He wants to highlight the taste of each food and he only uses seasonal products because it is at this time that the flavours are purer.
Price: from 90€ (à la carte menu)
5. Rech
Located a few minutes from the Champs-Elysées, Rech is a modern restaurant in the 17th arrondissement offering personalized seafood dishes. It is one of the gastromonic restaurants in Paris. It is thanks to the chef Alain Ducasse, that your taste buds will discover new flavours, in the middle of Paris, towards the Place de l'étoile.
Price : The price of a starter dish at 44€ (lunch menu)
The unmissable and legendary bar, restaurant : Le Fouquet's Paris. One of the oldest restaurant in Paris and most famous in the world, it is not to be neglected and you will not be disappointed. First of all by its characteristic and mythical decor of Paris, you can taste your creative and refined French dish, on the Champs-Elysees and on a large French avenue: the Avenue George V.
Price: the price of a dish can start from 16€ (express dish)
7. L'Espadon
Gastronomic restaurant located in the heart of Paris' renowned hotel, the Ritz, with its sparkling décor, chef Michel Roth, who has several titles in his effigy, cooks creative, inventive and above all tasty dishes. If you are passionate about wines, the Ritz offers a wine list with more than 1000 different vintages.
Price: The price is not very detailed but you can expect to pay more than 90€.
8. The W
Le W is a gastronomic restaurants in Paris highly recommended by the French gastronomic guides. It is thanks to its chef Christophe Moisand who gives the opportunity to savour gastronomic dishes, especially local dishes. It is this emphasis that distinguishes it from other restaurants in Paris.
Price: The price of a dish can start from 37€ (lunch menu)
Located on the 56th floor of the Tour Montparnasse, its chic and elegant interior is a real eye-catcher. A breathtaking view, breathtaking while enjoying a mythical dish, what could be better?
Chef Christophe Marchaid serves dishes for all tastes at reasonable prices and of impressive quality.
Price: The price of a dish can start from around 24€.
10.KGB
A unique, creative and colourful interior style compared to the other restaurants you have been introduced to. This design, researched and worked by a painter and designer, was not made by chance. The interior atmosphere of this gastronomic restaurants in Paris resembling an artist's studio, wants to be felt within the chef's dishes. Moreover, it is more Asian ingredients that are used by the chef.
Price: The price of a dish can start from 15€.
Conclusion
Here is a list of some gourmet restaurants with a pinch of various prices. We can't give you the whole list of gourmet restaurants in Paris, as there are so many that you can get lost in terms of choice.
That said, don't take the last minute to reserve a table in these restaurants as they are in high demand by Parisians and French people. But if you decide to travel to Paris, don't hesitate to book in advance. So, enjoy your meal and have a good taste trip!
Contact CTH Events Paris if you wants to organize your wedding venue in these restaurants.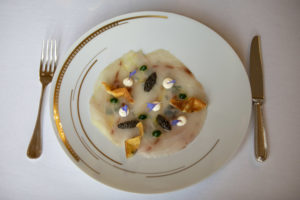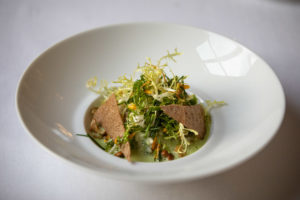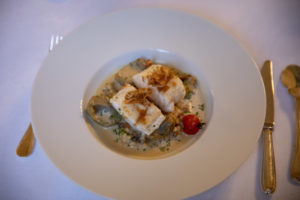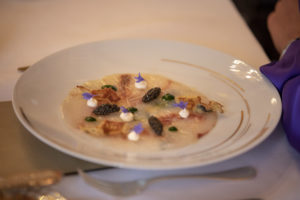 Coronavirus, borders are now open