France is one of the ideal destinations for your event or your wedding. Choosing to get married in the capital is very magical and dreamy. You want to say a beautiful yes in the city of Paris but you don't know which place to choose? We have provided you with a list of our
prestigious locations
for your wedding venue, to give you more ideas to make your day perfect.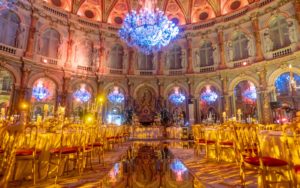 Castles are new, idyllic and extraordinary places. Many couples offer themselves this destination to be in a private place, with a wedding ceremony in the middle of a breathtaking garden, carefully worked by artist gardeners. Getting married or creating events in the castles around Paris offers you a
prestigious and luxurious wedding
style and adds a French touch to your day. Indeed, the castles form a great cultural history. In addition, the spaces are very generous, so if you wish to invite a large number of people, it is possible. So let us send you a list of castles that have breathtaking rooms for your romantic wedding. – Château de Versailles: Getting married at the Palace of Versailles is a dream for many fiancés. Indeed, it is an unmissable place to visit during a stay in Paris. With large halls and corridors stretched out until you can't see the exit, this castle is very impressive. Formerly inhabited by King Louis XIV and nicknamed the Sun King, the Palace of Versailles is one of the most emblematic of France. –
Château de Chantilly
: Just like the Château de Versailles, this one is very breathtaking and special. Located 20 minutes from Paris, it is a very remote place. With river banks and a grandiose garden, you can imagine yourself Queen and King during your event. You will think you are in a fairy tale if your beloved accepts your union at this place. All you have to do is add a carriage and you will have a wedding that is unique in your eyes. –
Château de la Villette
: perhaps less impressive in terms of surface area, in contrast to the 2 other castles we have presented to you, it is just as charming. Indeed, when you visit the interior, you will realize its different luxurious and ancient sides with its white stones in wall decoration, but also thanks to its royal rooms in red colour. All this brings love and chic together in one place. – Château de-Vaux-le-Vicomte : located 50 km from Paris south, a wedding in the Château de-Vaux-le-Vicomte is a huge honour. As with the Palace of Versailles, it is very regularly visited by thousands of tourists staying in Paris. Its size and original architecture can easily attract you. You will find many symbolic statues representing the charisma of this building. To organize a party, thanks to these large emerging spaces, it is practical for all your guests. If you do not have the means to carry out your wedding in one of these castles, you can organize a reception.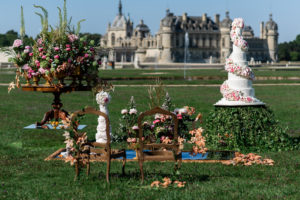 Hotels in Paris.
If you have always wanted to stay in a destination with mouldings on the ceiling. Hotels in Paris are therefore perfect for your wedding venue. Indeed, Paris has many hotels all as prestigious and recognized worldwide. –
Marry me at Ritz
: the most famous and the best 5 star hotel in Paris so many tourists want to visit is the Ritz. This hotel represents the charming, chic, and luxurious side of Paris. This style of destination is very romantic. Moreover, for your evening, you will be able to taste tasty dishes of a famous chef of France: Michel Roth. –
The peninsul wedding
: Located in the heart of Paris, it is one of the most recommended hotels in Paris. For a reception on the rooftops of Paris with a view of the famous Eiffel Tower also nicknamed the Iron Lady, it is the perfect place. For a wedding it is also a place to be planned. Indeed, you will not need to move from one place to another and this will avoid having to plan the logistics for everyone. In addition, you will be able to stay and rest in the many suites available at the hotel. –
Maison Astor
: a chic, modern and original hotel for all tastes. With its numerous lounges, a great reception will be held with attention in this kind of place. As for the two hotels, you will be able to stay in luxurious suites for your stay.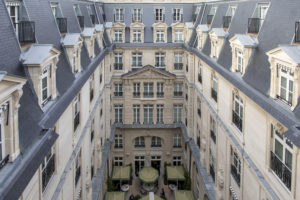 Breathtaking places
The city of Paris has a lot of places, but if you wish to create a destination wedding, we can advise you on large venues to welcome all your guests but especially on the must-see places in Paris. –
The Palais Garnier
: what better way to get married in a place where many artists perform surprising songs and concerts.  Its building in the shape of a Roman temple is recognizable by its columns, its glass dome and its various statues decorated with gold. For a wedding venue, you will feel like in a castle and that's what makes it different from many places in Paris.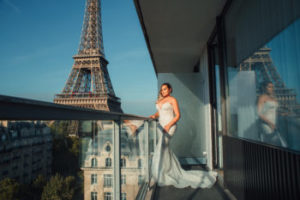 Conclusion
: here are our infallible places to think about when organizing your wedding or events. Indeed, they are all chic, elegant and above all romantic places for a wedding venue. Each of them have many advantages and are all equally grandiose from each other. But think about the number of guests you have and plan several locations if you want to have several atmospheres. Don't neglect the type of accommodation as well. This is why many brides and grooms have preferred to celebrate a wedding in a hotel to avoid risks.