French art of living
The best places for your wedding in Paris
You should know that France represents a mixture of luxury, well-being, elegance and good manners. From culinary art to floral art to fashion, France is considered to be the excellence in the arts and gastronomy. The "French savoir-faire" is celebrated all over the world, book publishers have developed an offer that combines tradition and modernity, technique and pleasure, good manners and know-how, which contributes to the expansion of this art of live French. In this article, we have brought together for you the main elements of the French art of living. If you are passing through France, you will have the necessary luggage to make you pass for a real Frenchman. CTH Events Paris supports you during your trips to France and Paris. So don't wait any longer and read on!
Few other countries can boast of having such specific manners in theory, schools and the experts who teach it. Learners of the French language do not necessarily pay attention to it, but as soon as they learn, they are confronted with this savoir-vivre through language. The rules of greetings and politeness, the Vouvoyer, are a first approach. It's the complexity of the French language that makes it glamorous in a way.
However, be aware that modern French people gave less and less attention to good manners and etiquette, unlike the rest of the world. But a Frenchman cannot deny that certain rules are imposed on him by society and that he must respect them.
Here are some examples of good manners:
Do not put anything on the table that has nothing to do with food and meal
Wait until everyone is served before eating
Do not speak with your mouth full
Leave the seats for the elderly in transport
Extend your phone during a serious conversation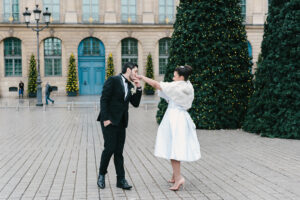 In France, the art of living is first and foremost the art of eating well. French gastronomy is classified as a UNESCO intangible cultural heritage. It derives its fame from the many chefs who have known how to share their know-how abroad. Pastries, pastries, traditional recipes, exceptional wines and culinary curiosities: each region has its own specialties.
Gastronomy is therefore inseparable from the French way of life. But it is not so much about the content of the plate, even if it remains succulent, it is above all the importance given to the meal and the conviviality. In France, the meal is a moment that requires attention and time in the preparation and the way of receiving guests. Decorating a room with talent, achieving a perfect match between food and wine or setting a table with taste are all priorities for the vast majority of residents. French cuisine is distinguished by its refinement and creativity. In certain sectors such as pastry, the French even reach excellence.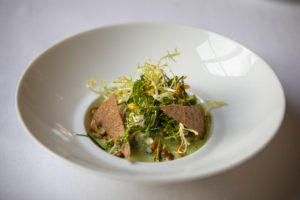 Here are the names of some great chefs:
The great chefs – Yannick Alléno, Paul Bocuse, Thierry Marx, Guy Savoy, Jean-François Piège, Hélène Darroze and all the others – with their unequaled know-how, their technical and aesthetic requirements as well as their creativity, that's all talent that contributes to the French art of living.
Wine is also what makes French gastronomy famous. The French terroir is rich in viticultural know-how which delights amateurs all over the world. The most expensive and famous wines in the world are obviously French.
Finally, tableware, which consists in setting a table with precision, choosing porcelain, silver cutlery and glasses adapted to each drink. There are schools dedicated to this art so much that it is precise and codified. It is the art of hospitality that sublimates cuisine and wine. It makes French gastronomy an extraordinary experience and unique in the world.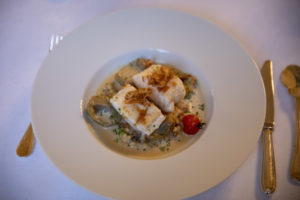 Romanticism
Paris is nicknamed, the "city of love" by all foreigners, is one of the most romantic destinations in the world. Especially since it is specified by all the newlyweds to take their photos thanks to its elegance and architectural charm.
It is true that France with its sweetness of life, its bucolic landscapes, its poetic language, incites to love. This vision is reflected in particular in American films, books and poems.
The French kiss (kiss with the tongue) must not be foreign to this romantic vision of France, or even because it happens that men are gallant and offer flowers or chocolates to their sweetheart. It is also quite common for men to pay for the restaurant.
France: a benchmark in the luxury world. It is a global showcase of haute couture. Louis Vuitton, Hermès, Cartier, Louboutin, it is impossible that you missed out on these great names in luxury and haute couture. These names are emblematic and carry the prestige of France. This taste for refined cuisine, the French transpose it into fashion, rare and exceptional products of unsurpassed quality. Lanvin, Dior, Chanel, Christian Lacroix, Pierre Cardin, Saint-Laurent, Paco Rabanne are among the most highly rated French haute couture houses. But these signs would be nothing without the French Woman who is the embodiment of freedom and elegance. If you walk in the streets in France, the windows will be numerous. Designer boutiques, thrift stores, department stores and international brands: there is something for everyone and for all budgets.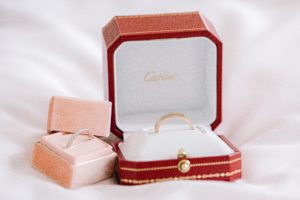 French chic is exported and amazes the whole world. Going back to the French Woman, 'is a woman of everyday life with a neat imagination, wearing a red lipstick, thin, feminine, skilfully elegant and relaxed at the same time, always perfumed and wearing cosmetics with sweet aromas. This is what makes the major French cosmetics brands world leaders, such as L'Oréal.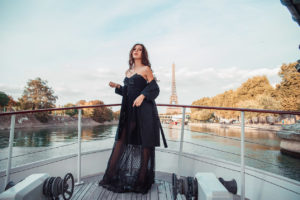 France is recognized as the country of literature and freedom of expression, hence its motto "Liberty, Equality, Fraternity". Writers, Enlightenment philosophers, existentialists have not been lacking in France for centuries. Education in France is seen as an opportunity to build critical thinking and thinking. With regard to freedom of expression, it allows everyone to express and discuss their opinion. The debates have always been very fashionable in the discussions of the French. It is the Art of French living, to remake the world around a café on the terrace or to see young people reading Sartre in the metros and public parks or even to follow assiduously, the news in Le Monde, Le Figaro or Liberation (major French newspapers). Journalists enjoy freedom of the press and can choose modes of expression such as caricature or satirical drawing.
But for the French, the art of living is also and above all the art of celebration. Any occasion is good for going out. For example, National Day, July 14, when traditional firefighters' balls, parades and fireworks take place. Earlier, in June, the music festival and its concerts that brighten up the streets. But also the férias of the southwest of France, the Beaujolais Nouveau evenings or the Nuit blanche: everything is an excuse to come together and have a good time.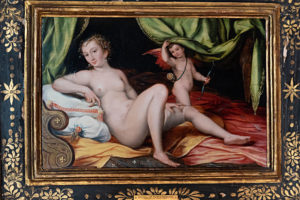 Finally, France has a rich history, beyond the great chefs, dressmakers, creators, philosophers and writers the most brilliant in the world, it has particular specificities. A rich cultural heritage which includes innumerable sumptuous buildings (castles of the Loire, Versailles, the Eiffel Tower, the Louvre, many palaces …), numerous museums, theaters, cinemas, bookstores, performance halls, art galleries and so on. France and its spirit, it is also the love of history, beautiful stones, old dishes, period furniture that we hunt for and that we skate.
CTH Events Paris supports you in all your events according to the customs of French Art. For its weddings, the rules for table service, dressage and decoration respect not only your tastes, but also the refined codes of the French art of living.
If this article interested you and you want to know more about France, don't hesitate to take a look at our articles on the most beautiful things to see in France and in Paris.
Hope you enjoy reading, find us on our social networks for more French elegance: Instagram and Pinterest.
Best places to visit in France