Elope in Europe
Take a look at our Paris wedding and elopement package
Ordinary and unique weddings are the dream of many couples. Why not try elope in Europe to make it come true. In terms of landscape, Europe is one of the leading destinations for elope with only her beloved. An elope makes it possible to celebrate a wedding in complete intimacy and keeping the romantic side of your story. It is high time to discover breathtaking landscapes to live one of the best experiences of your life. Nevertheless, there are many small details to take into account. So don't forget any of them when planning.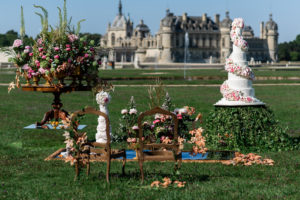 First of all, think about the place for elope in Europe.
Europe is the destination to think about for a romantic wedding. However, each country has its own legislation. To organize this trip, it is therefore necessary to consider taking a lot of time on the administrative part. It would be thus essential to inquire for each destination where you wish elope, the modalities concerning the marriage. For example, if we take the case of France and that you are not of French nationality, it would be judicious to get married before or after your elope. Germany is also one of the complicated places for elope. Indeed, the documents are expensive and the list is quite long. But don't worry, there are many places where the legislation is much simpler.
To choose the place of your dreams, there is a wide range of heavenly places to choose from. You can decide to fly to countries where the sun reigns, such as Greece, Albania. Italy is also a wonderful place to get married. Between lakes, plains, mountains, it is a breathtaking landscape. So, you have the choice of the landscape and especially the country. Going to a mountainous environment is leaving like an adventurer, ready to climb up the ladder in your life. To escape to the sea would be to set off towards a new horizon.
But still, places renowned for chic and grace like Paris. Indeed, Paris, the city of love, no one holds back to say yes. Between its historical places, museums, royal castles that are nearby, the dream destination is there. If you wish to elope in Paris, you can take advantage of some Paris elopement packages that are at your disposal. As we know, between us, the choice of the place of celebration in Paris is even more complicated to make. So, make your life easier and try not to make too much effort by using a Paris elopement planner or by using packages. The packages offered by wedding planners. They are adapted and you will find several of them. Choose the place that will make you express everything you need to feel. The place of your wedding must be right and made with an agreement between you.
If you want another destination and want to hire a wedding planner, do not hesitate to do some research to find the one that suits you. The wedding planner is the person you can trust. He or she will take care of the entire organisation from A to Z, even thinking about your accommodation and the unmissable areas of the country
.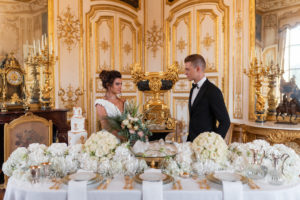 Advantages
The biggest advantage of elope in Europe is of course to fly to places you don't really know. Every year, many couples go to destinations they would never have gone on holidays. But to create the best wedding, it is better to break some codes and try to discover Iceland, Scotland. The cold is only a small detail that could make all its charm to create the best wedding.
Elope in Europe provides unforgettable memories. You can make a photo shoot with a professional to make this trip even more memorable. Moreover, these photos can be shared with your family. Professional photographers always make the best photographs. In specific settings, you will fall under their spell. That said, you can ask a professional to film your most beautiful day.
Disadvantages
There are not many drawbacks when one lives one's dream by realizing one's elope in Europe. But as said before, think about the legislation of the country so as not to make a wrong move. Then, remember that it can be costly if you don't make the right choices. It is therefore advisable to agree on the total budget you want to use.
Moreover, elope is a precious journey adorned with love and romance. Simply, the essence is felt more since you leave either with your very close entourage or only with your beloved. Elope does not allow you to celebrate a grandiose wedding with many guests. If you wish to invite more than 100 people, consider organizing a destination wedding.
You should also think about the accommodation. Every country in Europe has accommodation that will meet your expectations and needs. If you are looking for a chic, magical place, an accommodation just for the two of you, you will find it. Try to look for hotels, but don't neglect airbnbs rentals which can be better than a hotel.
Conclusion:
Don't be afraid of elope in Paris. It's a perfect trip that combines feeling, love and romance. Every day you will live the best moments of your life. What could be better than to celebrate a wedding only you and your beloved in a wonderful place. Our advice is:
– Remember to set a total budget
– Don't forget any administrative details
And above all, to enjoy your life and the moment. Live your happiest days away from trouble.
If you want to know how to elope. Direction our article that has many tips that will be valuable for the organization.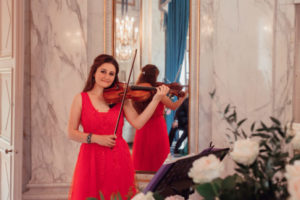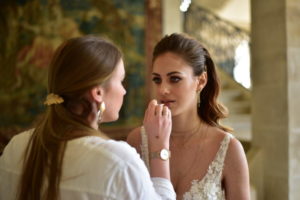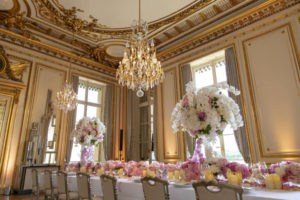 Paris elopement & wedding packages