Best places to visit in France
France and its many cities, but our capital, Paris, the French city of chic and love and its emblematic monuments make you want to travel when you look at the pictures on the Internet. Paris, a great historical city with a panoply of impressive castles, gigantic buildings, and large squares. Paris is also a modern city with its impressive skyscrapers in the La Défense district. Not forgetting that it has many parks and gardens. It is indeed one of the most beautiful cities in the world. It is in Paris that you can spend your best day without having seen the time go by as a couple or a family. Here is a list of 10 places not to be missed during your trip.
A monument erected for a world exhibition. From the top of its 320 meters, you can access and climb to the top to see the magnificent view of Paris. It doesn't hurt if you take the stairs. But don't worry, there are lifts!
You will be able to see monuments like the Arc de Triomphe, the Invalides and many others. If you book well in advance, you can enjoy tasty dishes in the restaurant on the top floor of the Eiffel Tower for an unforgettable experience.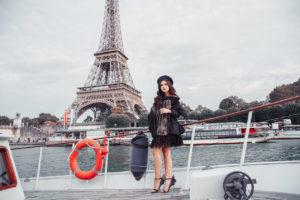 The great Louvre museum.
Amazing and surprising by the triangular shape of its building, inside you will find many arts and especially the most requested, the Mona Lisa. In fact, the Louvre is one of the most famous museums in the world. It is therefore a must during your visit to Paris.
Discover inside several universes, but also you will travel in several centuries.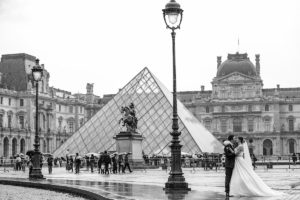 The large luxurious and chic square of Paris: the Place Vendôme.
Entre ses boutiques, sa forme et les grands hôtels qui l'entourent, ne détournez pas les yeux et optez pour des photos romantiques. Venez découvrir le magnifique monument historique au centre de cette place. Décoré d'or, il fait briller notre belle ville, Paris.
The resplendent Luxembourg Gardens.
Tall and flowery with thousands of plants, you'll think you're at home. Many Parisians come to relax with their families. With its royal alley, its large building and its different statuses, it is a very chic garden with the values of Paris.
A world-class fashion art, the Louis-Vuitton Foundation Museum is the must-see fashion museum in Paris. First of all by its extravagant exterior, if you are passionate about the world of fashion, drop by here to discover the infallible collections of our great French couturier. The Foundation also houses other collection pieces by other couturiers such as: Thomas Schütte, Ellsworth Kelly, Taryn Simon.
A stroll along the banks of the Seine.
What do you say we walk along the banks of the Seine. With plenty of space, you will be able to stroll on these quays in a peaceful way. No cars to bother you and not too many pedestrians. Explore on the side of the Seine of the flyboats which are sometimes creative. On the other hand, some are restaurants, why not try a Parisian experience?
Rue Saint Honoré and Avenue Montaigne for shops
Fan of fashion and our luxury branded products? Rendez-vous rue Saint-Honoré which is a treat for all fashionistas. With French stores like Louis-Vuitton, Chanel, Chloé, or stores for a smaller budget: Zara, H&M and many others, you will find your happiness in ready-to-wear here. If that's not enough, take a look at the Avenue Montaigne where you can still find stores of our great French and foreign designers. Avenue Montaigne is a chic and flowery street. So, if you are not completely satisfied with Rue Saint-Honoré, don't choose any other street than Avenue Montaigne.
 Travelling on a bateau-mouche
Discover the whole city of Paris in a short time, it can be done, believe us. By making this experience, you will discover all the most beautiful corners while wandering on the Seine. You will pass under the various magnificent bridges that the city has. You will pass by Notre Dame de Paris and its gothic aspect, one of the most visited cathedrals in the world, but also by the Louvre and various museums. You won't escape sailing in front of the Eiffel Tower. Besides, it is the way to take nice romantic pictures.
The Sacré-Coeur and the Montmartre district
The Sacré Coeur, located in the district of Montmartre, the beautiful streets decorated with flowers and stones on the ground represents a romantic district. It is a real art gallery. Going up the stairs you can discover the Sacré Coeur built years ago. At the top of these stairs, all Paris will be at your feet. The narrow and descending streets have an exceptional charm thanks to all the artists composing portraits, pictorial landscapes…
      10.walking on the Champs Elysees
Like the Eiffel Tower, during a Parisian experience, a stroll on the Champs Elysée is a must. Considered as the most beautiful avenue in Paris and the most beautiful avenue in the world, discover its cobbled road and its long shops on the edges of this avenue. Sit on one of the cafés and restaurants while admiring the Arc de Triomphe, this will add the Parisian touch to your experience.
Other equally traveling corners
Paris is a lot of places to see, but it's impossible to say everything in view of the many possibilities and your tastes. It is also incredible housing buildings with ceiling mouldings and breathtaking chandeliers. It is also many luxury hotels, famous restaurants and museums where there is a lot of activity to discover the city of Paris in a playful way. France is also known as the country of gastronomy. While traveling in Paris you can therefore taste many Parisian dishes in gourmet restaurants run by starred chefs.
But still, travel in many streets where there are particular sculptures, areas where you will find artistic tags as well as traditional streets and without forgetting the quays of the Seine.
Ne vous posez pas de questions et venez vite découvrir la richesse de notre ville: Paris. Que ce soit en famille, en couple, vous découvrirez la ville de l'amour et du chic.