The story of marriage
On your wedding day, you intend to respect all these traditions that make you dream! This is how you'll proudly wear a beautiful white wedding dress and complete your big day look with a refreshing bridal bouquet. Wedding rings are sure to be appealing, nor will the wedding show or wedding speeches.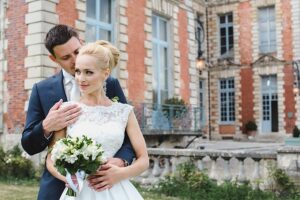 Antiquity
While the same lace wedding dresses were not found at that time as those of our contemporary era, the practice of marriage already existed then. In ancient Egypt people married to imitate the deities who almost all went in pairs.
In ancient Greece, the union between man and woman was seen as necessary for the survival of the species. It was then up to the father to choose a husband for his daughter that she would not meet until her wedding day. Far from original declarations of love and marriage proposals, this is a contract established between two families for their mutual benefit, sealed by the contribution of a dowry from the bride's family.
In ancient Rome, marriage already knows a series of rituals such as the abduction of the bride by the husband's friends at the end of the wedding meal or the fact of carrying the bride on the doorstep to prevent her from falling. stumbles. The engagement is more important here than the marriage itself and for the first time an iron ring is exchanged, distant ancestor of our current alliances.
Middle ages
Christianity takes hold of the institution of marriage and makes it one of the great sacraments on the same level as baptism or the Eucharist. Unlike antiquity where the marriage contract was a private matter, the publication of banns becomes compulsory here, in particular to fight against clandestine marriages.
Marriage underwent several changes during this period and it was not until 1542, on the occasion of the Council of Trent, that it was established that the union must necessarily be celebrated by a parish priest and in the presence of witnesses.
If during Antiquity it was possible to break this commitment, marriage here becomes indissoluble. Religious marriage is the only one that exists, the priests themselves keeping the civil status registers.
Modern times
If we were already talking about consensual marriage in the Middle Ages, it was not until the 18th century that a real idea of ​​free consent and love marriage appeared. That said, we are still far from bouquets of roses and other love texts, the idea of ​​free consent knowing fierce opponents. However, we can speak of the beginnings of a sentimental revolution.
The marriage of love will gradually replace marriage of convenience during the 19th century in the same drive to seek more equality between men and women.
It was also in 1792 that civil marriage was introduced for the first time and that it became compulsory to unite civilly before being able to unite religiously. It was not until 1884 that divorce became a legal process.
Nowadays
Marriage has always included a set of rights and duties such as fidelity, solidarity and assistance between spouses. While some rules have remained the same over the years, others have evolved over time, such as the fact that it is now possible for same-sex couples to get married.
This has been the case in France since 2013 and the adoption of Law 2013-404 opening marriage to same-sex couples. Since 1999, it has also been possible for heterosexual and homosexual couples to conclude a PACS (civil solidarity pact), a civil union representing an alternative to marriage or a first step before the latter.
It is also a matter here of a contract made up of rights and duties making it possible to organize the couple's life together, in a form that is however more flexible than that of marriage.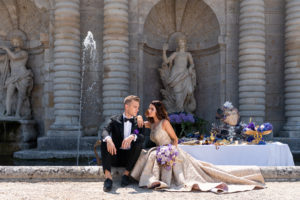 Trends in wedding dresses and suits over the years
Wedding fashion trends seem to be changing at the speed of light. I got married in 2016 and now, just four years later, I already feel that some of my style choices are outdated and that I would probably choose things very differently now. If all that may change for the history of wedding dresses four years from now, what could nuptials have looked like decades ago?
Or a century ago? Turns out a lot of things were the same, even though a lot of things were different!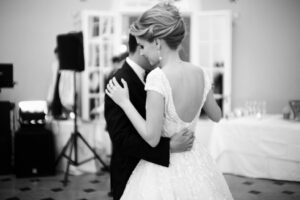 During the 1930s, the Great Depression ravaged the world, and marriage rates dropped dramatically. For those who got married, it was generally a humble affair with repurposed dresses and minimalist decor. The couple featured in this photo probably came from the money, but as you can see from their guests' clothes and even the no-frills looks of the bride and groom, glamor wasn't exactly the name of the game.
The 1940s brought life to war in America, with increased austerity. Many weddings were quick, fugitive in style, and to suit the mood, the brides wore white suits. Almost two-thirds of the bride and groom at that time were enlisted in the military, so most of them got married in their military formal, like this handsome guy.
As you can see in this shot, the bride slips a ring on her new husband's finger – men's wedding rings were new at this time, serving as a symbol of engagement while soldiers were overseas.
Weddings returned to the strongholds of formality and glamor in the 1950s, as America emerged from WWII and celebrity obsession offered an exciting new hobby. Tiaras, ball gowns, fabulous getaway cars, and professional portraits became a fashionable part of wedding dress history once regular Americans entered celebrity weddings, like Audrey Hepburn at Mel Ferrer in 1954, pictured here. Delightful.
The London-inspired Mod style swept the States in the sixties, shortening the hems and making swingy A-line skirts the look of the moment. Pair it with Mary Janes, big hair, and a bubble veil and you've nailed the '60s bridal look just like this adorable bride did. Not in the photo but also hot in this decade? Long legs on the bride and groom.
Everything old is new again, for example, this 1970s wedding photo, which looks like it was ripped off a 2020s bulletin board, thanks to the super-cool headpiece and high neck dress of the bride. The guys also got into the style game. Check out the groom's velvet tuxedo and ruffled shirt.
No one – not even the Kennedys! – has not escaped trends in the history of '80s wedding dresses. These celebrity bridesmaids (Caroline Kennedy and Maria Shriver) always look chic and wear typical looks of this house maid. era when Courtney Kennedy and Jeff Ruhe married in 1981. Prairie-inspired silhouettes and feminine hats (although temperamental) were very popular.
For a '90s bride, the mantra was: Applied All Day! For example, Rachel Hunter, who married rock and roll icon Rod Stewart in 1990. She looks absolutely decade-old in her shiny long-sleeved ball gown encrusted with sparkling, beaded lace.
This snap of celebrity chef Jamie Oliver's wedding to his wife Jools in 2000 is all the first trends in one picture. Elegant and sticky satins, check it out! Short sleeves and strapless straight necklines, check! Ice cream color palette, check it out! (But those snakeskin boots on Jamie… very 2020.) And to prove that the good style lives on, this couple are set to renew their vows this summer after 20 years of marriage.
Hello 2010s! Over the past decade, weddings and bridal fashion have embraced themes like never before. Rustic, bohemian barn, garden, Italian villa, and diamond encrusted haute couture business like reality TV star Kandi Burruss, pictured here are just a few examples of how modern couples are making marriage history. It's no accident that wedding style has reached new heights in the first decade with social media, when weddings are photographed.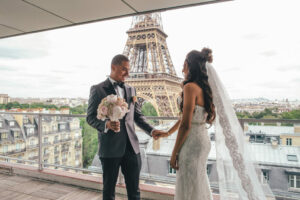 We hope you enjoyed this article.
For more information and news on weddings follow us on our social networks: Instagram, Pinterest and check our news page with new articles every week.