Have you ever thought of celebrating an elope in Paris, in the city of love and chic? Dream weddings take place in dream cities.
That's why if you still haven't thought about it, now is the time to think about it and we will tell you the different reasons:
Paris, city of love and French chic will give you a feeling of eternal love. Your exchanges of greetings will take place in a magical place. Indeed, you can celebrate your wedding in the most romantic places of our capital. You can celebrate at the foot of the Eiffel Tower, in front of the Louvre, but also in the various gardens decorated with fragrant flowers. But it is not impossible to celebrate in one of the cathedrals of Paris or in one of our magnificent historical castles. Paris is therefore one of the best ideas for a romantic and passionate elope.
You find that celebrating a wedding with a small committee or just with your beloved is more authentic and sentimental. Think of your escape to Paris where you will live your dream in complete intimacy and always closer to your lover.
If you don't really enjoy organizing a big wedding, or a destination wedding because you don't want to spend a large amount of money, or you can't because it takes a lot of time to organize and plan, an elopement Paris will be easier for you. No need to make a single effort and think about the guests, the dj, the budget, the food and all the other details. This will save you a lot of stress and you will be able to spend a good time discovering the city's must-see places and streets.
That's when you realize all the benefits of being in Paris and feel like staying just the two of you. You say yes and you start to think about the place of the ceremony. If you can't make it, we've got it all planned with the Paris elopement packages below, where you can experience the most beautiful ceremony in one of the most beautiful cities in the world.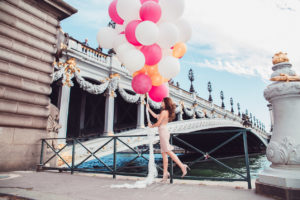 The choice of the Paris elopement package :
CTH event Paris offers several packages for your escape to Paris. According to your personality, you will find the right package and the one that best suits what you have always wanted. Depending on your budget, the packages can contain :
A wedding officiant.
The ceremony which will be personalized. It will be unique in your eyes and will be the most sensational moment.
The bride's bouquet and we also think about the groom's boutonniere. Concerning the bouquet, we personalize it the way you want it thanks to many competent florists.
A professional photographer who will be present for hours depending on the choice of your package. He will take photographs during the ceremony but you will also have the chance to participate in shootings in Paris in romantic and incredible places. This day should be the most memorable, so how about leaving with lots of memories in your head and showing them to your friends and family. In addition, you will have the opportunity to see the fabulous monuments that our city has to offer.
A vintage car that reminds us of our old times and blends completely into Paris. Or you have the possibility to choose a luxury black Mercedes E. Your English speaking driver will keep you company from your accommodation to your ceremony.
Please note: these packages include terms and conditions to be respected. If you wish to make an elope in complete privacy, this includes a limited number of guests. Our packages therefore include a maximum of 15 people.
According to your wishes, we can add extra services.
If you want to book hotels, show tickets, but also a romantic dinner in one of the best restaurants. It is even possible to dine 300 meters away with a breathtaking view of the whole city. Everything is possible by calling our wedding planner, Inga Heusele.
You have a ceremony but you are missing a venue?
Nothing is left to chance. Ask your wedding planner for advice on booking the best venues to suit the personality of your wedding.
A photoshoot is not good enough for your elope in Paris?
Do you want to sell dreams to those around you by showing them the best moments? You have the possibility to request a video. This one will summarize the whole of your wedding by showing the ceremony, the meal and the sublime places you have chosen. It is up to you to choose what best suits you to achieve the elope in Paris that makes you and your lover dream.
Your attention before you leave us and go in search of your perfect elope.
It is not illegal to celebrate your flight to Paris and to use Paris elopement packages. Indeed, in France the laws of marriage officialisation are not the same as in your country, so it is not enough to get married in a town hall or church. That's why, you still need to check with your wedding planner for the administrative side of the elopement. Also, this not the easiest and simplest part to do, but if you want to live a dream, it doesn't take much time to organize. It is therefore recommended to get legally married at home before or after your elope in Paris.
Conclusion
The city of Paris is an obvious place to live like in a fairy-tale world. You don't need a big committee to live a perfect elope. A romantic ceremony is enough to show all the love you have for your beloved. Every moment is precious, and the city of Paris is all the more precious. Love floats in the air and in the streets of it. So now is the time to decide and agree on which package you will choose.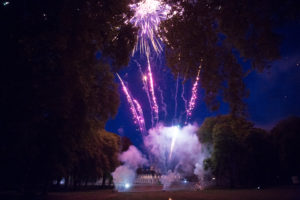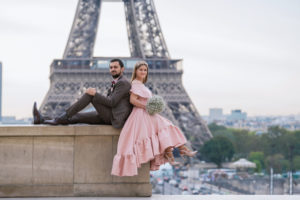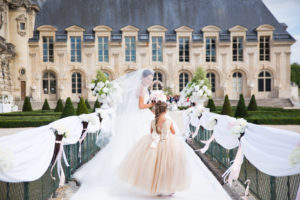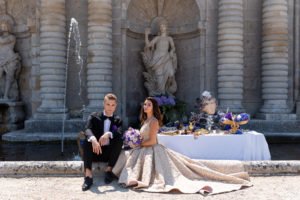 Wedding Proposal ideas and advices