Getting married is about having the day of your dreams. Between all the preparation and organization of this day, everything must be done to perfection.
The meticulous details cause stress, but it is at the end of the event that you will realize that it was pure satisfaction. Your wedding reflects your personality. That's why many people consider creating the best wedding in France, by making a destination wedding in magical and unreal places.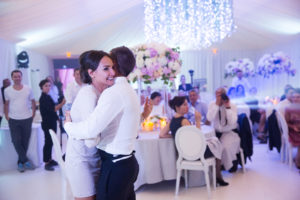 How do you find the perfect venue for your wedding?
There are many possibilities, especially if you like to travel. Between going abroad, the plains, the mountains, or the paradise islands, it is difficult to agree on the stay. This is why, today, many people are looking for an authentic and personalized wedding.
But have you thought of turning your attention away from France? Our country offers great scenery and a majestic history. Many companies offer destination wedding packages in France. The presence of our history with many castles, our prestige, a luxurious world, our impressive landscapes, and the association as the country of love, France is the ideal place for your wedding.
Why France is the perfect place to celebrate your wedding? Quite simply that it has majestic territories stretching from the city to the countryside to the seaside. You have the choice to hold it in a royal castle, or in one of our many cathedrals for a religious wedding. You can therefore hold in your hands the luxurious wedding you want to celebrate.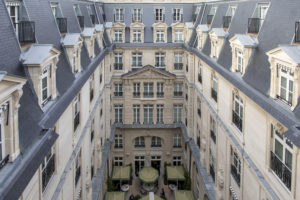 Since you have chosen to have a French wedding, and the agreement on the destination has been made, it is necessary to adopt a reputable wedding planning agency to organize the wedding you have always dreamed of. Of course, you want a French wedding and you don't know the country at your fingertips, but there is no need to familiarize yourself with France, your planner is specialized and will answer all your requests.
You will find just below some of the most important steps in planning your wedding:
It is necessary to find your local wedding planner who knows the different places, the best caterers, florists, photographer, videomakeur. This will help you to organize your destination wedding in France.
The choice of your dream location is to be defined.
Have you already thought about the number of guests you wish to have? With a destination wedding, you will probably want to reduce the number of guests and keep it to your intimate circle. Depending on the choice of your wedding location, this will be easier.
You then decide to discuss the decorations and the theme: these are elements that should not be set aside for the design of your wedding. This concerns the colors, the style, but also each of the flowers you will have requested, including the wedding bouquet which is a key element for the success of this wonderful day. The planner's mission will therefore be to advise you as much as possible and to stay by the florist's side to guide you. To imagine everything that makes you dream, we advise you to create a mood board or even find inspiration on our Pinterest accounts. This is your destination wedding and it must be carried out as you imagine it.
A woman's dream is to have bridesmaids by her side. They are the ones who will help you with the colors and the fitting of your wedding dress. And last but not least, they are the ones who will support you until the big day, because we know that the stress will not be your great love story.
Now that you have made all these previous choices, it is time to choose the wedding dress. This is the most difficult time in wedding planning. The dress must be unique to you, and perfect for you to find yourself in a fairytale world. We still recommend a dress that will be comfortable for you, as you will be wearing it all day long. It is just as important to add shoes, the veil as well as all other accessories such as jewelry.
Are you also asked where you are going to spend the night? In France and Paris there are majestic hotels that are very famous for their luxury and French chic. But if you want to discover other horizons, airbnbs are a solution. Then we advise you to adapt your accommodation to your budget.
The place is one of the important points to make the French wedding perfect, but don't forget the little things to add that will make it an exceptional wedding. The French pay a lot of attention to their dress. They wear original clothes that often refer to the theme, a specific color, or accessories that you have imposed.
Nowadays, couples decide to live together long before getting married. But before marriage, dignity and respect for codes are always present. Indeed, couples used to have the custom of not sleeping in the same room as their spouse, as France is reputed to be more of a religious country. This is why many married couples wish to celebrate in churches, but also in cathedrals. This is certainly a big trend, but secular marriages are becoming more and more common. And finally, the French touch that should not be put aside is the throwing of flower petals that give an extra touch to love.
Conclusion
You may not know enough about France, but you know it for its prestige and its association with love. That's why it is one of the places that make you dream of a fairy-tale wedding. To make your wedding the way you want it to be, ask yourself the right questions, but don't be afraid to hire a wedding planner who will help you from start to finish. We are now at your disposal to conquer your heart and give you emotion!