Nostalgic for your wedding day? Do you want to relive this unique day? Do you wantr to celebrate years together as a married couple?
The renewal of vow is the ceremony made for you. What does this consist of ? Trend or real proof of love? This concept, which came from the United States, is more and more fashionable because weddings take so long. The few couples who remain married for several years wish to relive their marriage and celebrate their solid love. To find out more, and if you have many questions about vow renewal, please read on.
CTH Events Paris
is here to help you discover this new trend and
organize all your events
and the renewal of wedding vows.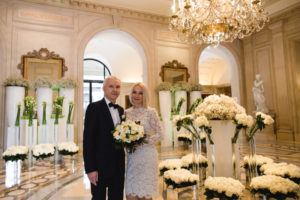 Why renew her marriage vows?
Today, marriage no longer conveys the values ​​of the past. People divorce very quickly, and couples who stay together all their lives are increasingly rare. Those who stand are like modern-day heroes, who manage to brave the vagaries of life together and face all the possible trials of a love affair.
Renewing your wedding vows can also be an opportunity to treat yourself to the wedding that you have always dreamed of but could not have, due to lack of time or money. After many years together, the newlyweds dare to think big for their reception, having a more comfortable budget. This romantic act is the perfect way to tell the other how much we love them, and that the weight of the years and the routine have not got the better of this love. And why not treat yourself to a second honeymoon face to face?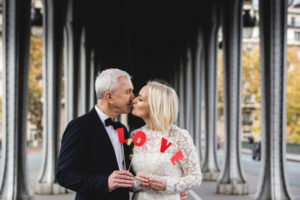 When to renew your vows?
There are no rules! Often, the bride and groom have an impressive number of years of marriage: 20 years, 40, 50 years or even 60 years together! Despite life, despite the evolution of the romantic relationship … These two have found each other!
But, the fragility of romantic relationships in our time, pushes many couples to celebrate each milestone as a small victory. It is not uncommon to see bride and groom organizing a renewal of vows with each precious year of marriage combined. Others choose to renew their commitments every 5 or 10 years.
Renewing your vows is celebrating a victory over time, telling yourself you weren't wrong, and saying to yourself "I love you" again.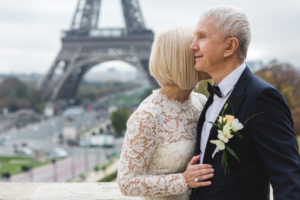 How to renew your wedding vows?
There are as many ways to renew vows as to love yourself! Here are some ideas for renewing your wedding vows.
Religious or secular ceremony?
Marriage is a commitment. Legal, emotional or moral commitment, it is also spiritual or even religious.
A renewal of religious vows
Religious marriage is for life … But if your faith is great, nothing prevents you from reaffirming your commitment. The Christian church offers appropriate religious blessings. A sort of mass where the rings are blessed a second time. You can also, in all simplicity, attend a worship or a mass together, on the anniversary of your marriage.
The renewal of vows by a secular ceremony
You are not religious, you are not married religiously? The secular ceremony is a new trend. You build a personalized moment where you will reaffirm your feelings through readings, music, symbolic rituals … Secular ceremonies are more and more frequent for weddings, they adapt perfectly to the renewal of vows, animated by a loved one or a professional officiant.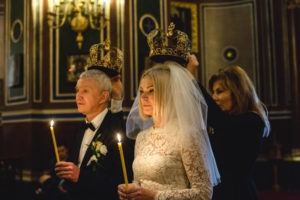 In privacy or surrounded by your loved ones?
The renewal of vows is not framed. The couple chooses face to face or to bring together witnesses, family and friends! This choice depends on the color of the "first" marriage. The bride and groom want a different time or relive the intensity of D-Day. A young couple who get married are not always in control of their day.
Renewing your vows also means having the wedding you dreamed of but could not afford. We organize a big party to reunite our loved ones because at the time we did not have the means, we offer ourselves this superb dress or we proudly enter our first dress, we fall for new wedding rings or we have it cleaned. old ones etc. To renew her vows was to unite a second time without constraint.
Why not abroad?
Want a fun or quirky union? The renewal of vows is open to all fancy! Say yes to yourself again at the edge of a cliff, on top of a mountain or underwater? Why not !
You can even play the quirky kitsch card to treat yourself to an express wedding in Las Vegas or elsewhere! If protocol bothers you, you can choose to renew your marriage vows in the strictest privacy, or surrounded by your loved ones (witnesses, family and friends). To really mark the occasion in an original way, lovers choose to renew their wedding vows abroad. Why not France or Paris? It's a dream destination to say "I love you" again.
The essential ? Have fun and love yourself! Renewing your vows is a fantastic way to restore strength and dynamism to your relationship!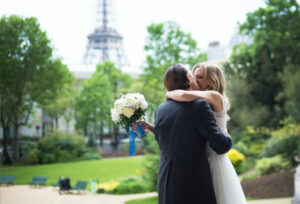 CTH Events Paris supports you during this event
Our agency offers 3 vow renewal packages in Paris:
4 hours package: Wedding officer, Personalized romantic symbolic ceremony, Bridal bouquet and groom's boutonniere, Violin, Professional photographer (4 hours) for your ceremony, Photo shoot in Paris, Vintage car or black Mercedes E
3 hours package: Wedding officer, Personalized romantic symbolic ceremony, Bridal bouquet and groom's buttonhole, Professional photographer (3 hours) for your ceremony, Photo session in Paris, Vintage car or black Mercedes E
1 hour package: wedding officer, personalized romantic symbolic ceremony, bridal bouquet, professional photographer (1 hour) for your ceremony, photo shoot in Paris
At CTH Events Paris, we support the winners of love and lasting marriages, who want to renew their vows when they receive them in Paris. Depending on your requests, we contact different providers, help you find the ideal location for your vow renewal ceremony and reception and advise you on the small details. With us, your vow renewal will be less stressful as you leave the details in the hands of the wedding and event planner in France. You only have to focus on one thing: the sweet words you would give to the one who has shared your life for so long now.
If you liked this article, do not hesitate to take a look at our news section which will give you access to a lot of information and trends on marriage, France and Paris.
To follow our news, do not hesitate to subscribe to our social networks: Instagram, Pinterest