Elope to perform the perfect wedding ceremony. More and more couples decide to go far away from their loved ones and fly away to beautiful places to elope. Every day, many people are looking for the perfect places to run away to, as it has become one of the biggest trends to say yes. Indeed, to flee is to strongly enter the codes of romanticism. Best places elope to be intimate is what couples ask for. What better way to enjoy life and these present moments without spending a fortune. You save the costs of an exceptional wedding where you have to make an effort to think about the ceremony, the place, the guests and all the other little details. Your elopement may be the best idea if you don't want to organize a big wedding. Elopement is a way to relax and unwind in breathtaking locations. On the other hand, some people get involved with only the officiant and a photographer or
videomaker
who will honor the moment. Photographs / videomakers can become an element of sharing with your entourage. You will be able to expose this adventure and tell the story of each element of the wedding based on these photographs. Then it's time to commit yourself to having the best wedding in a perfect location.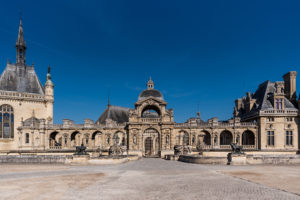 The place of escape is fundamental. It is the place that personalizes and makes your wedding unique. It reflects your personality, so choose the right one to have the elopement that suits you. But if you don't know where to start because on our Earth, we have different places, natural and heavenly, we've got it all planned. We've put together a list of places that the bride and groom want.
But first which country?
You don't know which country to go to? Don't worry, we have a little list that will help you. Every country has its good points. If you want to go to countries where it's hot, go more to Hawaii, California, Colorado. But also, do not hesitate to elope in Europe with Albania, Greece, but also Italy. On the other hand, you prefer snow and cold, so consider going to destinations such as Scotland, Iceland, Ireland, Canada and a few states in the United States. That said, you'll want a more precise list, because in the United States, there are many choices. Here are a few places you can't miss:
California, the sun, the beach, you name it. Imagine celebrating your wedding on the beach with a sunset. It would be like an imagination of a great American romantic movie.
In Utah, what better way to escape to the great rocks of the Grand Canyon, but also to its national parks offering you another possibility. If you want to discover this state, you will be able to slip between the walls of the rocks for a great adventure.
Without forgetting the unavoidable, the city of New York. With its tall buildings and thousands of skyscrapers, you can treat yourself to a perfect wedding with a view of all New York City.
If you don't have a time preference, good for you, since you have even more countries to choose from: the United Kingdom, France, Germany, China, Thailand and many more.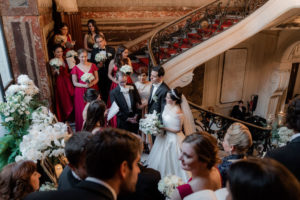 You still don't know how to choose a place even after this list.
Choosing the perfect place to get married in privacy is always complicated? Don't worry, here's a list that might help you. You are rather adventurous and you like surprising decorations, we recommend places where the mountains take an important place. Mountains are romantic natural resources. Don't leave them aside, because you can live in a fairy tale with a chalet as your accommodation. Not feeling offended by the noise of cars will relax you. And this pure air will bring out the essence of your couple. You don't like the cold and you want something by the water's edge. Elope to white sandy beaches or a lake like Louise lake in Canada. An escape of softness and freshness will result with this type of destination. You love the plains, the countryside and you want to be just the two of us. You find that lakes and seas don't suit you and that mountains are not your style at all. There is still a solution which is castles. A real fairy tale in a beautiful place for a perfect day. Nothing better than to feel for once, King and Queen. In France, a historic country where many kings and queens have reigned, castles have great values and are just as impressive with their long alleys and perfectly trimmed gardens. You want a romantic place, but you don't want to feel alone, you can opt for the city. Don't say that cities are not romantic. Romantic cities such as Paris, Venice, Milan, make many couples fall in love. Historic architecture and must-see places in these cities are ideal places for a chic and luxurious ceremony and trip.
I have made my choice but I don't know how much it will cost me.
Your location is determined and you think about your budget. The point of running away is not to spend like a destination wedding. So, you can find on many websites, packages at the place you want. All you have to do is make some research efforts and find a
wedding planner
who will be there to offer you the best elopement.
Packages
can include: the ceremony, the bouquet, the place to stay (don't leave without a place to stay at night!), accessories for example. You can, according to your desires and expectations, add details for the personalization of your wedding. If you wish to have a brunch in a Parisian café, by the sea, the
wedding
planner will take care of this mission. Even when you want to make a special outing, nothing has to be organized by you since the purpose of a getaway is to blossom and to leave aside everything that is on your mind.
Conclusion:
Today, elopment is a simple way to share unforgettable moments with your beloved husband or wife. A marriage is the union of a lifetime and celebrating it as a couple is not a bad thing. Maybe you are afraid to tell your family that your ceremony will be without them, but know that they will never hold it against you, because everyone thinks of happiness before anything else and many even say that families are in favour with this flight. Nevertheless, make some information about the legislation of the countries. Many of them are not the same, because in some countries, in order for your union to be official for life, you will have to go through a ceremony before or after elopement. Also, beware of prices, as some paperwork can be expensive.