The best French cheeses
France is known for its gastronomic culture and this is particularly thanks to its home-made bread and wine grown in the vineyards of the Champagne-Ardenne region. But what all our foreign tourists are also looking for is the texture and the tasty French cheeses. In addition, there is a list of more than 1000 cheeses. This is why we are collecting the most atypical cheeses of France, so that whenever you decide to stay in this country, you will find your taste happiness. Indeed, the French are considered to be the biggest cheese eaters behind the Greeks. This is due to the protein and calcium content of cheese.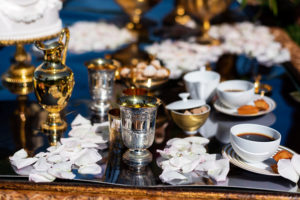 Here is a list of 10 French cheeses that we have concocted for you.
The Comté
Cheese from the Massif Jura, located next to the Swiss border, it is the first PDO cheese in France. It is one of the most appreciated cheeses in France because it is used in dishes, during family or friendly aperitifs. it is one of the best French cheeses. It is made from cows of the Montbéliarde and Simmental Française breeds which stipulate a specific milk: Comté milk. In terms of choice, you can choose the maturing process that suits you best. The taste is different depending on the maturing process.
The Maroilles
Maroille is very famous for lunch in the north of France. It differs from other cheeses thanks to the red-orange rind on top. Moreover, if you like French cheeses with a rather strong taste, we recommend it. Moreover, it is a very old cheese anchored in the French culture.
The Munster
Like the Maroilles, it has very pronounced flavours. It comes from Alsace and the Vosges (East side of France) but is to be enjoyed as an aperitif like Gewurztraminer and Caraway. It is made from cow's milk and is recognizable by its soft dough and washed rind.
The Saint-Nectaire
Just as authentic and tasty, this cheese comes from the Auvergne region in the heart of France. Tasting, this cheese has a pressed paste that is uncooked. It attracts many French people thanks to its nutty taste that can be felt from the first bite.
The Camembert
How can we not mention the famous Camembert, known internationally. Made from raw cow's milk, this unctuous cheese is very slightly salty. With a piece of bread, this cheese goes perfectly with any kind of bread. According to your desires and your favourite tastes, you can have it more or less runny. Moreover, it is one of the major trends in the life of the French.
The Morbier
As with Camembert, this type of cheese is made from raw cow's milk. It comes from the same region as Comté (within the juras, on the border with Switzerland) and more particularly from the village of Morbier. It is very well known in this region and can be identified by the black charcoal stripe in the centre of the cheese. Its taste is rather creamy and quite fruity, which attracts fans of fruity cheeses.
Le Chaource
It is found in the north of France, in Champagne-Ardenne and Bourogne (North-East of France) and more particularly in the village of Aubois which bears the same name. It is a type of soft cheese with a flowery rind. As with many other cheeses, it is made from raw cow's milk. This one does however contain an odour that is not found in other cheeses. It is indeed the smell of mushrooms and cream that makes it unique to smell.
Brie de Maux
It is an ideal cheese for all those who do not appreciate the cheese's persistence and strong smell. This cheese has become an AOC since the 80's and comes from the Brie region located towards the Ile-de-France. It looks slightly like Camembert but its texture is lighter. It is a cheese very well known by Parisians and very appreciated.
The Bleu de Gex
Savoyard cheese, little known, comes once again from the Jura (East of France, close to the Swiss borders) and more particularly from the Haut-Jura. Its very ancient origin goes back to the 14th century with the settlement of the less Savoyard in the region. It is of interest to lovers of fresh cheeses.
Tomme d'Auvergne
Hence its name, the Tomme comes from the region of Auvergne in central France. This block, without being cut, can weigh up to 2.5 kilos. This French cheese is very well known to be used in tasty dishes, as it is the main ingredient of typical dishes such as aligot and or truffade. What attracts is its white, low-salt paste.
Conclusion:
Here is our list of tasty cheeses, especially recognized in France, with different textures and sensations. Each cheese presented is made from raw cow's milk, but you should know that goat's milk cheese is also appreciated by the French. Don't hesitate to find these cheeses in cheese dairies and or go to these regions to find them. Unfortunately, we can't present you more than 1000 cheeses, but during your stay in France, try to taste cheeses that we haven't presented to you, or compare them. If you are having an event in France, add cheese and it will add the French touch to your event.